Welcome to William Gilbert Endowed C of E Primary School and Nursery
Welcome to William Gilbert Endowed C of E Primary School and Nursery
Welcome to William Gilbert Endowed C of E Primary School and Nursery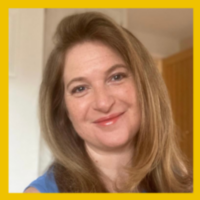 Welcome to William Gilbert School from our headteacher Mrs Helen Britten
William Gilbert Endowed C of E Primary School and Nursery is a very special place to learn, grow and achieve.
We want our children to become creative, independent, and confident young people able to forge their own future and have a positive influence on the wider world.
We hope that our website will give you a taste of the life and learning at our school; an exceptional school in which Christian values and ethos permeate and underpin all that we are and do. William Gilbert School is proud to be a Church of England Primary School and part of the Derby Diocese Multi Academy Trust.
We are a thriving community of over 240 children, aged between 4 and 11, plus a 52 place Nursery. The normal catchment area is the Ecclesiastical area which covers mainly the village of Duffield, but pupils are welcome from outside the area if a place is available.
Our vision for excellence at William Gilbert Primary School is a safe and healthy learning environment where everyone is happy, motivated, challenged and with a thirst for learning.  We aim to equip young learners with the confidence, skills, attitudes, and qualities to thrive within a Christian setting as encapsulated in John 10:10, "I have come in order that you might have life – life in all its fullness."
Staff, supported by governors, work hard to deliver a rich and challenging curriculum; to prepare children for their future education and to help them acquire the skills and enthusiasm needed to pursue learning for the rest of their lives.
Our Christian values ensure that our children have a sound understanding of the respect and kindness needed to get along with everyone in and around our community.  We take our responsibility to promote community cohesion seriously and foster a respect for diversity and individual rights. We provide opportunities for pupils to explore their own culture and have a clear understanding and appreciation of the wide range of cultural influences that shape modern Britain.
Close partnership between home and school is a recipe for a child's success and this website is just one link in this important relationship. Our strong supportive culture is due to the real sense of partnership between home and school.
From their very first school experience, our children benefit from a highly dedicated team of teachers, support staff and governors who strive tirelessly to provide a caring and supportive environment which enables all our pupils to flourish. I am extremely proud to lead a team committed to achieving high standards and providing the very best opportunities for the children in our care. We very much believe that happy learners make successful learners. Every child is special, and we celebrate their unique strengths and abilities.
Non uniform day - Monday 12th June - Summer Fair Donation Day
June 6th, 2023
Non uniform day - Monday 12th June - Summer Fair Donation Day
Year 1 Open morning Tuesday 20th June / Thursday 22nd June 
May 25th, 2023
Year 1 Open morning Tuesday 20th June / Thursday 22nd June 
Year 2 Open Morning - Wednesday 7th June/Friday 9th June
May 25th, 2023
Year 2 Open Morning - Wednesday 7th June/Friday 9th June
The PTA will be in school selling gifts on Tuesday 13th and Wednesday 14th June. More details to follow in due course.
PTA Selling Parent/Carer gifts for Fathers Day
June 13th, 2023
Your child will need to bring their swimming kit to school for a session at Woodlands School on Tuesday 6
thJune. Swimming costume, cap and towel are required for lessons at Woodlands School.
PLEASE NOTE
Bikinis or long voluminous shorts are not acceptable. Only swimming costumes, trunks or lycra shorts.
Swimming caps must be worn and earrings removed. Swimming caps can be purchased atWoodlands, please
send £2.50 in a named envelope should yourchild need to purchase a swimming cap on Tuesday 6th June.
The cost of swimming lessons is covered by the school, however, we would like to ask parents to make a
voluntary contribution of £1 per week towards the cost of the coach hire. This will be added to your child's
Scopay online account – www.scopay.com/williamgilbertendowedprimary. Please log onto your account to
make the payment of £5.00.
Swimming Summer 2 Term Group
June 13th, 2023
Year 2's Forest School sessions will run on Thursday mornings over the summer 2 half term.
Please ensure your child arrives at school timely, so that we can check clothing, footwear and kit before a prompt departure.
Since these sessions will be taking place in the morning, please can your child attend school in their outdoor clothes, and bring their school uniform and shoes in a separate, named bag to change into at lunchtime.
Forest School Y2
June 15th, 2023
Reception Class Balanceability sessions at school on the following dates. The course will involve 5 sessions of approximately 45mins per week.
Thursday 8th June
Thursday 15th June
Thursday 22nd June
Thursday 29th June
Thursday 6th July
Please see attached letter
Reception Balanceability
June 15th, 2023